Assalamalaikum and hey dudes! Kelmarin 23th may, semalam 24th may and today is HAHAHA, Yayayayay, Lalalala for 25th may 2012. Well, today as i walked into the elevators buttons and morning air, strangers silence makes me wanna take the stairs.
*quotations from Sparks Fly lyrics
. 2 paper lagi - Maths I and Sej I. First, paper maths start then 9:15 Sejarah. Bulat a, bulat b, bulat c, bulat d, himtamkan jawapan, Pn. Francisca grabbed my paper then i shout - i scream - i yelled
"FREEDOMMMMM!"
hoho. Happy holidays,Esempians ! :D
Freedom?! not yet lorh. after cuti results keluar mampuss kau! tidur tak kenyang, mandi tak lena, makan tak basah laa kau. HOHO. Targets?! ouhh ya, ada. ko ada?! Harap % aku naik. don't be down. hoho. peoples will call you B.I.M.B.O. What's BIMBO? : ada rupa tapi otak sebesar kuman je! >:P kdah. merepek dah aku. huhu
Tittle kat atas
"Shout out, Scream out, Yell out for 25th May 2012"
. LOL ! happy-sadness-joyful-upset-madness-hilirious everything goings to me :) .
Yay! i'm not join to National Youth Day Jamboree 2012.

*sedih+hiba

Yay! i'm going to HBN 2012 with my BFF on tomorrow. *happy+fun

Yay! i'm not meet my scout acquaintances. *keciwa

Yay! i'm not release tensions at people's weding feast. *alright

Yay! Happy holidays Esempians. *waving

Yay! You're 16th, Hasaka. *birthday boy
Okay, macam-macam aku rasa hari ni. And aku kalau boleh nak senyum selebar-lebar nye sampai ke telinga.
*i can't stop grinned!
:D . lalalala. Okay, hari ni pun sorang makhluk Tuhan ni da genap 16 tahun. Da besar da nak mak tuh. Hope pikiran pon makin matang ye HAHA
*jangan marah
. Happy birthday to you. Haziq Mohd Ali! yeah yeah yeah!
*tiru style Azfar and Zay
. Hadiah? hehe. semalam after enjoy dengan Teachers day terus beli. Beli apa? kat mana? berapa? hehhh biar aku jee yang tahu. Simple je hadiah dia.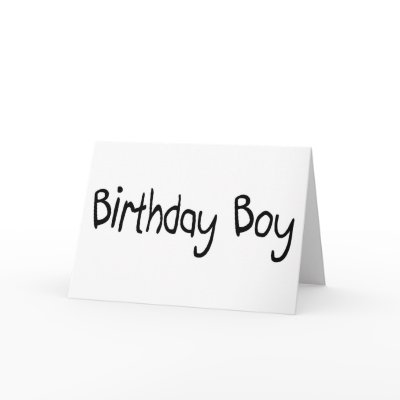 *25th May 1996
Then, hari ni sampai sekolah semua jeling-jeling kat aku
*tak semua laa
. Hehhh, pahal korang? tak puas hati cakap depan-depan laa.
*innocence face >_O
.
"Kura-kura dalam perahu, pura-pura tak tahu"
itu pepatah untuk aku hari ni. HEHE. Semua tersengih-sengih kat aku macam...erhhh...
"eh! kau pikir kau lawa buat muka macam tuh?!"
*cover muka!
Kejap, aku nak flashback the moments.HEHE. Kalau nak citer panjang memang tak habis. So, let me only know how's going.
*smiling like a joker.
Exam is over, school's out, holidays is coming. So, what's your plan? Any vacation? Huhu don't know mehh. Start cuti memang semua happy, tapi bila dah lame-lama rasa bosan nak mati datang tak bagi salam. Kalau aku time cuti ni memang aku banyak menguyah. tapi badan da naik-naik jugak. Menteng jee! Always slim taw! *facts, not show off. Btw, aku memang tak boleh lari dari menjalankan tugas sebagai kakak mithali tersohor dalam rumah aku tuhh. HUHU. Cuti ni aku suka hang dgn friends. Kau cakap je bila and kat mane. Aku ON jee! Hehehe.
Okay, apape pon harap anda semua bergembira di hari cuti persekolahan ni. Isi kan masa anda dgn perkara yg berfaedah ye. Janganlah korang pergi cari penyakit. Tahu-tahu sampai sekolah ada yg kaki patah, tngn patah, hahh kepala patah pon ada jugak karang. HUHU. Okay, enjoy your holidays and take care. kbai :)