meet me in the pouring rain,
take away the pain,
'cause i see sparks fly,
whenever you smile"
lalalala ~ . Duhh haloo sume. Tahu tak ape yg aku merepek kat atas tuh? Tak tahu? Kay takpe. Meh sini cheq habaq. Ni salah satu quotes yg aku cilok from lyrics Sparks Fly by Taylor Swift. Da lame aku layan lagu ni. Aku dngar lagu ni pon from 'Kilang Muzik' kat Astro Hitz channel 705 *chehhh. Actually aku tak sure ape tittle lagu ni, sebab after lagu ni abis dye tulis "Feeling Love" . Then aku pon mcm -.- . Last2 aku tanye kat Mr. Google. HEHE *sayang pakcik google!. Click sane sini, finnally aku jumpepon. Sparks Fly by Taylor Swift. Wuhooo! Ohyeahh! Then aku layan lagu ni kat youtube. Cari lyrics then melalak. Then download. Itula keje aku. Muhehehe, :3 And lagu kat blog ni pon aku tukar Fall for u to Sparks Fly. HEHE
ni aku sertakan vid from youtube. layan jelaa kay. hehe. *checkitout!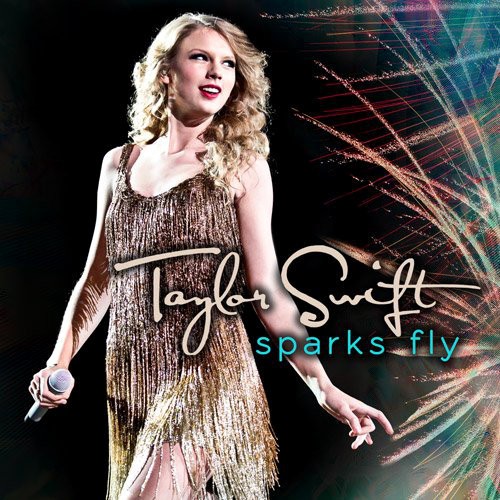 *terima kasih encik Google :3